General information
Sessions will take place at the
Caixaforum
Av. Francesc Ferrer i Guàrdia, 6-8
08038 Barcelona
CaixaForum, the social and cultural centre of "la Caixa" Foundation, is located in one of the most important Catalan Art Nouveau buildings in Barcelona, an old textile factory located at the foot of the mountain of Montjuïc. The original owner, Casimir Casaramona, had it specially designed and built by the architect Puig i Calafach, one of the three most representative Catalan Art Nouveau architects, a contemporary of Domènech i Montaner and Antoni Gaudí. The building is a unique example of industrial Catalan Art Nouveau architecture from the early 20th century.
Thanks to its on-going programme of concerts, film screenings, debates and conferences, performing arts shows, cycles of literature and debate, multimedia art and family programmes, the CaixaForum has become one of the city's foremost cultural centres.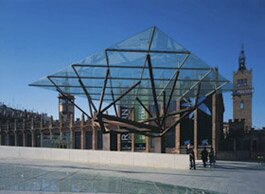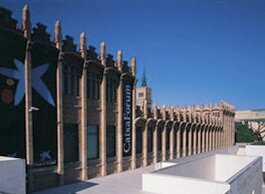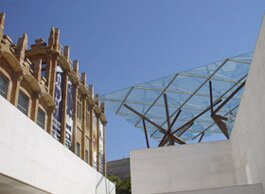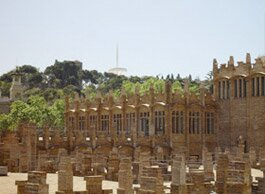 Bus
Lines 13 and 150 stop in front of CaixaForum
Lines 9, 27, 50, 65, 79, 91, 109 and 165, stop in Pl. Espanya
Metro
Espanya, lines 1 and 3
Please note that registration does not include lunch at the Conference. For this reason, and because CaixaForum is at the foot of Montjuïc mountain, we would like to offer you the possibility of buying a packed lunch and lunching outside CaixaForum (only on 4 December):
– Vegetarian menu: vegetable sandwich, pasta and green salad (gluten free), fresh fruit and water. Price: €11.10
– Non-vegetarian menu: roast beef sandwich, pasta and green salad, fresh fruit and water. Price: €11.10
To reserve a packed lunch you should log into your registration page with your user number and password and reserve and pay for the menu before 22 November. You will not be able to reserve a packed lunch during the Conference.
You can also eat at the restaurants and bars near CaixaForum (see map), or at the restaurant inside CaixaForum itself, which has a menu at €14.95, although places are limited.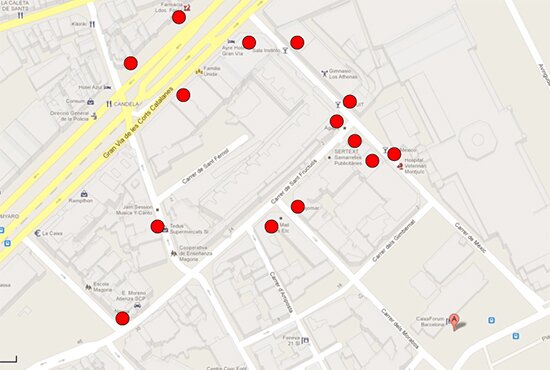 Barcelona is a coastal city , overlooks the Mediterranean and is today one of the world's leading tourist, economic, trade fair/exhibitions and cultural-sports centres, and its influence in commerce, education, entertainment, media, fashion, science, and the arts all contribute to its status as one of the world's major global cities. Although it's a large city, it is easy to get around on public transport and on foot. Magnificent examples of artistic trends throughout the ages can be found here, providing a fine Romanesque, Gothic and Catalan Art Nouveau legacy, in particular the latter, which is highlighted by the work of architectural genius Antoni Gaudí.
YOU CAN FIND ALL YOU WANT TO KNOW ABOUT BARCELONA AT
Watch video presentation on Catalonia
The organization of the International Conference on Leadership for Learning "Leading for Learning" has blocked rooms for the delegates in the following hotels described.
To book any room through the organization, please, fill in the accommodation form and send it before November 4. The payment of the rooms will be directly at the hotel once in Barcelona. We will confirm your room once we receive your accommodation form with the data of your visa card.
No charge will be made to your visa unless you cancel your room after November 4, then one night will be charged. The data of your credit card is necessary to guarantee the booking.
(All the prices include breakfast and VAT)
Hotels
****Hotel Fira Palace
Av. Rius i Taulet, 1-3, 08004. Barcelona
Enjoy the biggest rooms in the city at the elegant Fira Palace located in the heart of Montjuic, one of the most cultural and leisure area.  Situated between the famous Plaza de España, Gran Via Avenue and the new shopping and entertainment centre ARENAS DE BARCELONA the hotel blends expert service to provide guests with a memorable stay. Highly popular among business travellers because of its conference facilities and easy acces to the Fair grounds.
Walking distance to the Conference venue: 3 minutes
Double room                                                              135€
Double room for single use                                   115€
Breakfast and VAT included
Tourist tax not included  1,21€ per person and night
**** Ayre Hotel Gran Via
Gran Vía de Les Corts Catalanes, 322-324, 08004, Barcelona
Whether you're visiting Barcelona for business or pleasure, at this hotel you'll find the perfect location for discovering and enjoying the major city that is Barcelona.
A modern, new generation hotel with style will amaze guests thanks to its delightful minimalist atmosphere and extremely functional cutting edge design.
Walking distance to the Conference venue: 3 minutes
www.ayrehoteles.com/hotel-gran-via/
Double room                                                           93,5€
Double room of individual use                          82,5€
Breakfast and VAT included
Tourist tax not included   1,21€ per person and night

*** B-Hotel Barcelona
Gran Via de les Corts Catalanes, 389-391 – 08015 Barcelona,
B-Hotel Barcelona design hotel is located at the heart of the city. Ideally situated opposite Plaza Espanya and the Barcelona Sants train station, and is just a 10-minute metro ride from Plaza Catalunya, the Ramblas, Paseo de Gracia, the beaches of Barcelona and Camp Nou. It is also very easily accessible to and from Barcelona's international airport.
Walking distance to the Conference venue: 8 minutes
Double room                                                          88,50€
Double room of individual use                         76,50€
Breakfast and VAT included
Tourist tax not included                      0,72€ per night

We are pleased to offer you the opportunity to visit some of the most emblematic museums and buildings in Barcelona.
To register for any of the activities please log on to access the registration form (with your user name and password if you are already registered), select the activity and make your payment online. You can only choose one of the activities, as per schedules are not compatibles.
The Secretariat will confirm your place on the activity once payment is received.
Guided visit to CaixaForum Pissarro Exhibition
Date: 5 December at 16.00 – 1 hour
Price: €4
Venue: CAIXAFORUM
Pissarro
The Obra Social "La Caixa" presents the first retrospective of Camille Pissarro (1830-1903) in Barcelona.
His landscapes, which had a great influence on other artists such as Gauguin, Cézanne and Van Gogh, are the focus of this exhibition, which aims to restore Pissarro's reputation, not just as the "first impressionist painter", but as a reference for modern painters.
Moreover, he was the only painter who took part in the eight exhibitions organized from 1874 to 1886.
A large group of sixty oil paintings coming from museums and private collections are on display, making it possible to reconstruct the adventure of an artist who was ahead of his time.
This set of paintings reveals his highly developed artistic sensibility, offering a vision of the world that integrates life and landscapes in works of timeless beauty.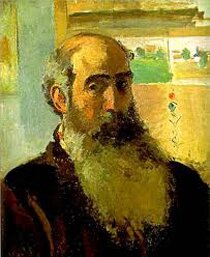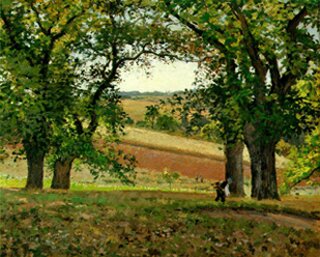 Guided visit to the MNAC COLLECTIONS
Date: 5 December at 17.00 – 1 hour
Price: €14
Departure from CaixaForum at 16.15
You will only be able to visit one of the collections.
Collections
Romanesque Art
The Romanesque Art Collection is one of most important in the MNAC thanks to its collection of mural paintings, the only one of its kind in the world. The paintings, the majority of which come from Romanesque churches in the Pyrenees, were mostly acquired and moved to the Museum between 1919 and 1923 to prevent them from leaving the region. The collection is made up of works from the eleventh, twelfth and thirteenth centuries and comprises richly painted panels (the most numerous and oldest collection of Romanesque in Europe); woodcarvings (the Descent from the Cross and the Majesty are especially famous pieces); metalwork (the enamels from Limoges deserve special mention); and the sculptures in stone.
Gothic Art
The Gothic Art Collection contains works in different styles created using various techniques (mural paintings; panel paintings; stone, ivory and wood sculptures; metalwork and enamels), which date from the period spanning from the end of the thirteenth to the fifteenth century. The pieces from Catalonia form the richest group, but there are also pieces from other regions within the former Crown of Aragon, especially from Aragon and Valencia, and, to a lesser extent, from Majorca. Some of the more notable artists who worked in Catalonia during the period were the sculptors Jaume Cascalls and Pere Sanglada, and the painters Pere Serra, Lluís Borrassà, Bernat Martorell and Jaume Huguet.
Renaissance and Baroque Art
The Renaissance and Baroque Art Collection has gradually taken shape thanks to private collectors in Catalonia such as Francesc Cambó (Cambó Bequest), and has been enriched through successive individual contributions, for example the Thyssen-Bornemisza Collection. The collection reflects part of Catalan civil society's taste in art from Spain and Europe during the sixteenth, seventeenth and eighteenth centuries, and offers us an overview of its evolution. The collection includes such famous names in the art world as Titian, Tintoretto, Cranach, El Greco, José de Ribera, Francisco de Zurbarán, Diego Velázquez and Rubens.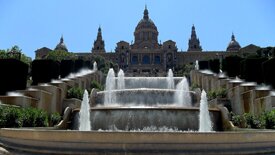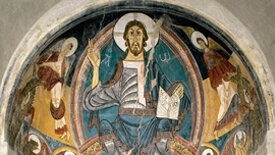 Guided visit to La Pedrera – built by Antoni Gaudí
Date: 5 December at 17.00 – 1 hour and 30 minutes
Price: €26
Departure from CaixaForum at 15.45
The Casa Milà, popularly known as "La Pedrera", is a most unusual building, built between 1906 and 1912 by the architect Antoni Gaudí (1852-1926) and declared a UNESCO World Heritage Site in 1984. Today it is the headquarters of the Catalunya-La Pedrera Foundation and accommodates a cultural centre that has become a reference point in Barcelona thanks to the wide range of activities it organizes and the different venues for exhibitions and other public activities. La Pedrera today is a beacon of creativity and knowledge, a great container full of content, committed to the community and playing a crucial role in the transformation of society.
The programme "La Pedrera by Day" includes a visit to four of the most important parts of the building: the roof; the Espai Gaudí (the attics); an apartment that recreates bourgeois life in the early twentieth century; and the exhibition hall, which has a separate direct entrance from the street and is open whenever there is an exhibition.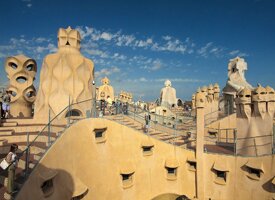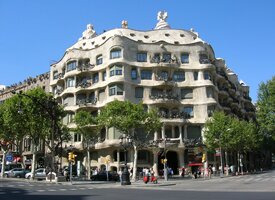 David Istance (OCDE)
Senior member of OECD's Centre for Educational Research and Innovation (CERI). He heads its work on Innovative Learning Environments (ILE), having run the preceding Schooling for Tomorrow project. His work in education has constantly sought new perspectives with a future orientation, encouraging innovation and relevant for real-world change. The first ILE strand on learning research culminated in the influential OECD report: The Nature of Learning: Using Research to Inspire Practice (2010), on which he was an editor and author. He is the main author of the follow-up "Innovative Learning Environments" report to be published in autumn 2013, focused on inspiring cases from over twenty different countries. He has produced reports for ministers of education and he designed and wrote the overview reports Education Today: the OECD Perspective and Trends Shaping Education. David has also written extensively about lifelong learning and equity. He completed his undergraduate and postgraduate studies at Oxford University and he is an Honorary Visiting Professor at Cardiff University.
Mariana Martínez-Salgado (OECD)
Member of OECD's Centre for Educational Research and Innovation (CERI) and has been working in the ILE project since Dec. 2009. As project coordinator, she manages the ILE network of more than 30 systems; she has also led the collection and selection of over 125 innovative cases around the world and has co-authored the OECD 2013 Innovative Learning Environments report analysing these cases. She currently leads the relations with Hispanic systems involved in educational innovation. In addition, Mariana looks for new opportunities to disseminate ILE material and make analysis widely accessible through different channels (web, video, publications, tools).
She holds a MD in Modern Literature by the Sorbonne University.
Marco Kools (OECD)
Analyst for CERI's project on Innovative Learning Environments and works on the OECD-Wales Education Policy Review and has also supported the development of the Education Today 2013. Prior to joining the OECD, Marco served as an Education Specialist with UNICEF in the Solomon Islands where he in 2011 also for several months served as the interim manager of the UNICEF Office. He further worked with UNICEF in Laos and at the UNICEF Innocenti Research Centre in Italy between 2005 and 2009. Prior to joining UNICEF Marco worked in the field of education and training in the Netherlands, first with the Union for Catholic Education and later at a consultancy firm. Marco started his career in 1999 as a teacher at a junior secondary school in Rotterdam, where he taught history and geography. Marco holds several degrees including an MBA, a Post-graduate Diploma in Policy Analysis and Evaluation and a BSc in Educational Sciences.
Anna Jolonch
(Fundació Jaume Bofill)
Head of Research at Jaume Bofill Foundation. PhD in Education by the University of Paris VIII (1999). Her thesis "Éducateurs et enfance en risque", (PU, Paris, 2001). Since 1991 she has been an active member of the clinical research group in the Faculty of Educational Sciences at the above university. She is a former professor at the Universitat Ramon Llull in Barcelona (Blanquerna) and for many years has combined research and training of professionals in the field of social and educational administration and has worked with several non-governmental organizations. From 2000 to 2008 she was Director of Research at Càritas Diocesana de Barcelona. She is the author of several reports and books. From 2008 to 2010 was head of the Department of Education of the Jaume Bofill Foundation and in her current role is working in different projects and researches such as the Innovative Learning Environments (ILE) project created by the OECD'S Centre for Educational Research and Innovation (CERI).
Valtencir M. Mendes
(Fundació Jaume Bofill)
Ph.D. International Projects Co-ordinator at Jaume Bofill Foundation, currently working in different projects and researches such as the OECD Innovative Learning Environments (ILE). Member of the International Association of Universities (IAU) reference group on higher education for Education For All. European Doctorate from the Technical University of Catalonia (UPC) in collaboration with the University of Glasgow, UK (2011). His research focused on efforts made by education institutions and multi-stakeholder partnerships towards the achievement of the UNESCO Education for All, the Decade of Education for Sustainable Development and the Millennium Development Goals. He is the former Observatory Co-ordinator at the Global University Network for Innovation, a UNESCO, United Nations University and UPC joint-project.